Equip your mobile device with all-round protection 
Whether reading email, shopping online, managing bank accounts or sharing video and photos among friends, a mobile device keeps you connected at all times – but we need to be alert to the dangers of personal data falling into the wrong hands or identity theft. Cyber-criminals are always looking for an opportunity to attack us with malicious software.

According to Hong Kong Computer Emergency Response Team Coordination Centre (HKCERT), there is a 55% rise in security incident in Hong Kong in 2018, totaling 10,081, as compared to 2017.
Security Incidents in 2017 & 2018
Category

No. of incidents

2018 vs. 2017
2017
2018
Botnet
2,084
3,783
↑ 82%
Malware
2,041
3,181
↑ 56%
Phishing website
1,680
2,101
↑ 25%
Source: Hong Kong Computer Emergency Response Team Coordination Centre (HKCERT) by Hong Kong Productivity Council

Cyber attacks are constantly evolving in terms of sophistication and ferocity. But the good news is 1O1O's SafetyNet service acts as a safety net at network level to detect whether content contains malicious software or risks your security in any way. This all-round pre-emptive protection grants you peace of mind when online with your mobile device.
Benefits include: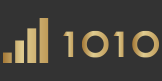 Always-on protection when your mobile device is connected to 1O1O's mobile network*
*Applicable to 1O1O mobile network & 1O1O roaming network

Frequent updates protect you from fast-evolving cyber threats

Won't slow down device performance or drain the battery because it works at network level

Covers Internet of Things devices, such as gaming consoles and smart watches
Prevention


Clicking on suspicious link
(Phishing / Malicious Website)




SafetyNet detect
this as a risky website


Blocks the page to prevent your exposure to danger
ALERT
A mobile device can become infected if you use unsafe Wi-Fi connectivity, or access a dubious network to download suspicious content. Downloading unknown applications via unofficial websites also increases the risk of infection.
Device infected


Detection

Alert sent out by SMS
To protect your device and personal data stored you are strongly recommended to install anti-virus software to clean up the viruses and protect your device from further attacks. 1O1O's Norton Mobile Security provides you a comprehensive anti-virus protection.



Website & Mobile App Monitor
Keep you informed of which sites and apps (Android only) your kids are visiting, and block harmful or inappropriate sites and applications

Online Time Management & Online Footprint Record
Manage the time your kids spent on device and see at a glace what your kids are doing on their device

Location Tracking
Let you know your kids are safe by clearly showing your kid's location



Norton Secure VPN helps secure private information like your passwords, bank account and credit card information as they are encrypted when using unsecured Wi-Fi.

Protect Your Privacy
Bank-grade encryption to ensure the information you send and receive is secure and private

Online Freedom
Enjoy your favorite apps and web sites from overseas

Block Unwanted Tracking
Browse anonymously, avoid being tracked online by advertisers and other companies